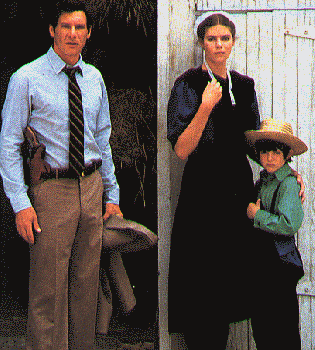 Rachel Lapp (Kelly McGillis), a young Amish widow, and her 8-year-old son Samuel (Lukas Haas) are traveling by train to visit Rachel's sister. At the 30th Street Station in Philadelphia, Samuel inadvertently sees two men brutally murder a third. Captain John Book (Harrison Ford) is the policeman assigned to the case.
http://www.imdb.com/title/tt0090329/synopsis
We end our school year with this film by Peter Weir. I hope you have enjoyed this and other activities we have done.
Have a great summer!